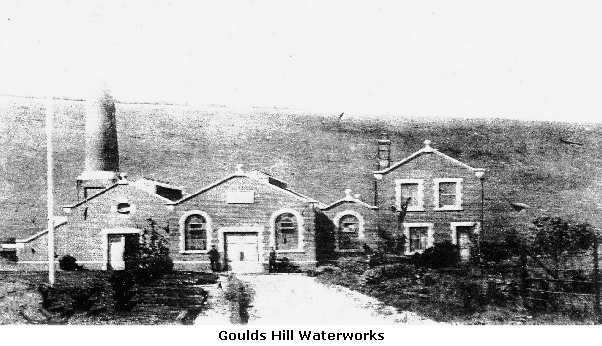 Nestled in the valley above Upwey, Gould's Hill pumping station was built to supply piped water to Portland in the late 19th century. In the 1901 and 1911 census William Wright and his family are living in the new cottage adjoining the Portland Waterworks on Gould's Hill. It had a short working life as in 1914 Portland Urban Council, who managed the water supply, found that the water source was not adequate for the growing demand.
The council opened a second pumping station in Friar Waddon Road (about half a mile away) and the Gould's Hill works closed. In the 1930's Reginald Pitch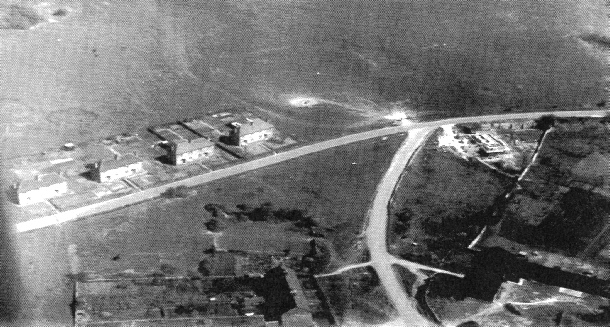 er and his family lived in the Goulds Hill cottage; when he died in 1951 it was noted that he had worked for Portland Urban District Council for over 40 yrs and had been organist and churchwarden at Upwey for 20 yrs.
In April 1970, now owned by the Dorset Water Board, the works were demolished and the house 'Higher Well House' was sold. Since then the site has been modified - leaving behind its industrial past.
Just below the waterworks around the junction of Friar Waddon Road, four pairs of semi-detached houses were built in the late 1920's/early 1930's by the council as housing for agricultural workers. These can be seen to the left of the picture. The lower half of the picture shows cottages and buildings belonging to East Hill Farm which was part of the Upwey Estate owned by Col. Gould until 1964 when it was sold in a number of lots.
East Hill Cottage, at the junction of Gould's Hill and Friar Waddon Road, (middle right on the picture)had become derelict after being used as a base for the Home Guard during the war and was being demolished in 1950 to make way for a new house to be occupied by the Beaton family when a hoard of silver coins was discovered. These were declared as 'treasure trove' at a special inquest and a selection of the coins were retained by the British Museum. Link -See Memories 1950 for more detail