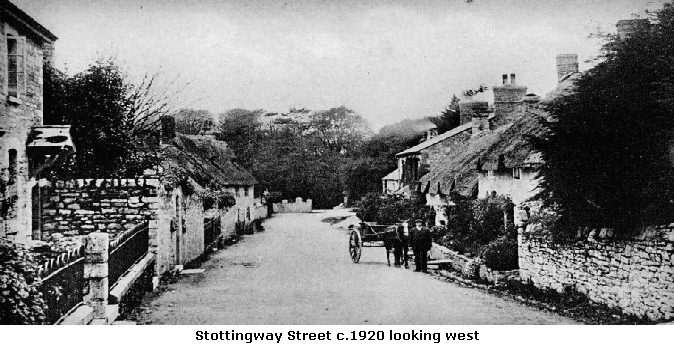 Until the late 1940's much of the top end of Stottingway Street was market garden and orchard. One or two houses were built in the 1930's – numbers 3 and 16; then over a period of 3 years (1948 to 1950) permission was granted for 8 houses . Building was not permitted on the land now occupied by numbers 12 and 14 as there was a proposal for a new main road to cross Stottingway at this point. This remained an orchard until 1977.
Manor Farm was farmed by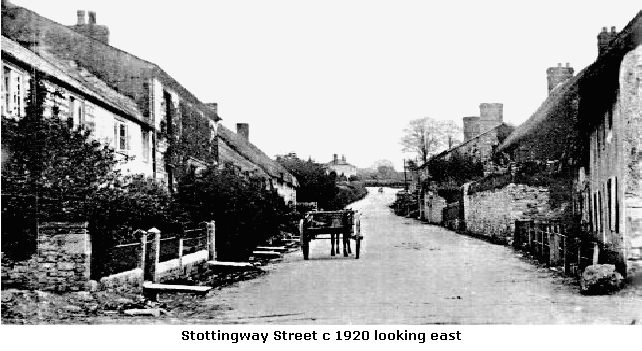 Mr Gould the butcher at Broadwey. In the late 1950's the Phillips family had a house built there and rented out the land. In the 1960's Mr Madley kept pigs on part of the land. The barn was converted to residential in the 1980's.
Whiteheads (who manufactured torpedos at Wyke Regis) had a drawing office at Upwey Manor during the second world war, during which time Mr Churchill and Mr Ford were firewatchers.
The triangular grass area at the bottom of Stottingway Street was known as 'The Green'. For Armistice Day parades the Upwey men would meet at The Green and either join with the men from Broadwey for the march to Upwey Church, or march to Broadwey Church for the service. The service was held alternate years in either parish.
The Cattistock hunt met regularly on The Green for many years, often with a crowd of people gathering to follow the chase and watch from vantage points around the village. They also met at the Wishing Well and Masons Arms.